Ford Puma doesn't just seek your attention, it quietly demands it. With its range of innovative features, designed to improve your driving pleasure, impressive fuel economy and best in class uncompromised rear load space capacity, the Ford Puma embraces a new way of thinking.
The exciting Ford Puma offers a choice of advanced new EcoBoost Hybrid options. Delivering impressive fuel economy and noticeably lower CO2 emissions than other nonhybrid engines, and all with no compromise to its outstanding, fun to drive performance.
What's more, until 31st December, Puma is available with 0% APR on Ford Options.†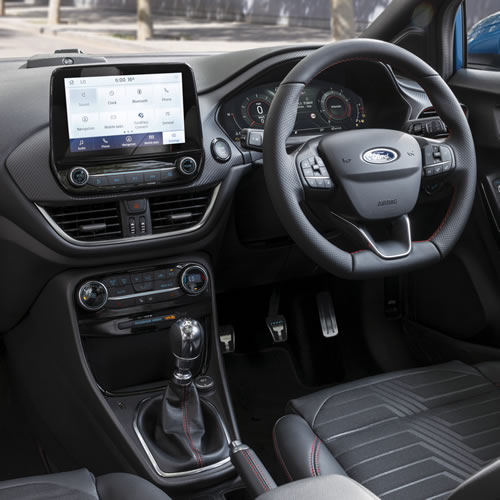 Not only great to look at, but clever too. The Ford Puma cabin wraps you in stylish design and refinement. Ergonomic design puts everything while a host of clever features and innovative technologies help make your drive as effortlessly enjoyable as possible.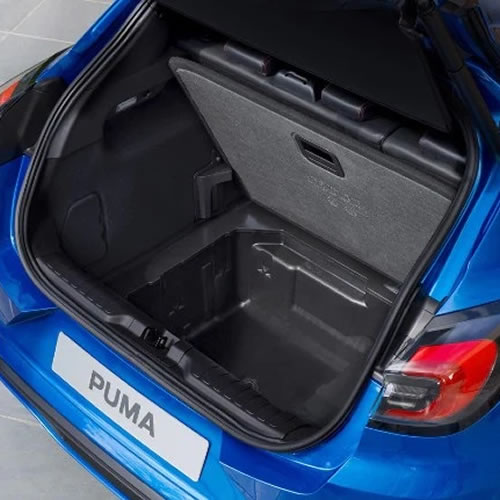 Modern living often requires an inventive approach to how you occupy space. With best in classPuma uncompromised rear load space capacity, thePuma Ford Puma embraces this way of thinking. ThePuma loadspace incorporates an innovative newPuma MegaBox lower load compartment. Not onlyPuma providing an extra 80-Litres of storage space, andPuma able to house items up to 115 cm tall if needed, thePuma MegaBox also features a waterproof lining andPuma drain plug, making it easy to clean with water andPuma the ideal space for storing wet boots or muddyPuma sports gear.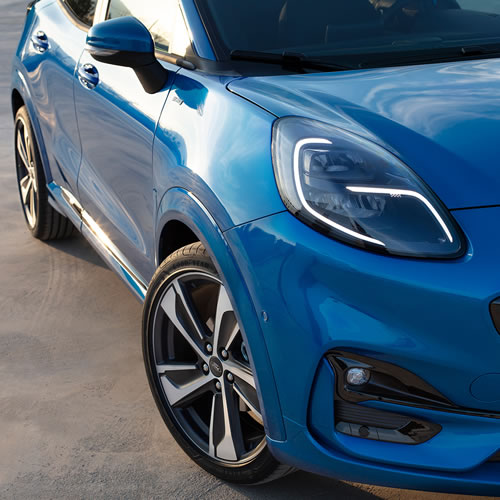 Headlights that help you see around bends. Puma'sPuma LED headlights deliver a precise and intensely brightPuma light beam pattern. These also include unique,Puma signature design LED daytime running lights, as wellPuma as static cornering lights to illuminate the inside ofPuma a corner when you turn the steering wheel beyondPuma 30 degrees.
Important Information
†Available to eligible retail customers for new vehicles contracted by 31st December 2021 and registered by 31st March 2022.
Finance subject to status. Freepost Ford Credit.
New Puma ST is excluded from 0%.
Sidney Jackson acts as a credit broker in relation to finance products and not a lender.
Sidney Jackson only offers selected products from a limited number of finance providers. Please ask us for a list of providers from whom we offer finance.
We may receive a fixed fee commission.
Sidney Jackson & Son Limited - Registered Office: Wilmslow Road Garage, Wilmslow Road, Butley, Macclesfield, Cheshire SK10 4LG - Registered in England No. 00765655
Privacy Policy