COVID 19 Update 29th May 2020
GREAT NEWS!
We are very pleased to say that as of Monday June 1st our Showroom and Workshop will be in full force!
Our amazing technicians have been working hard since May 14th to clear the backlog of service and repairs, we have taken the time over the last few weeks to ensure that the processes we have in place to keep our staff and customers safe are working correctly!
Although in and around our showroom looks very different, this is to keep everyone safe. Can we please ask that your follow the signs and directions we have set in place, we will be keeping our eyes on the guidelines set out by the Government and we will adapt as time goes on.
From all the staff at Sidney Jackson & Son, we would like to thank each and every one of our customers for their continued support.
We will be contactable on the following numbers and emails.
liam@sidneyjackson.co.uk - General Information & Sales
steve@sidneyjackson.co.uk - Accounts - Pay Invoices.
Contact Numbers - 01625828692 or 01625829248 or 07545696667
You can now use our Live Chat on our website! And we also have ZOOM or Facetime if you want to view any of our cars!
---
Please note that from 30 March 2020, MOT due dates for cars, motorcycles and light vans will be extended by 6 months. This is being done to help prevent the spread of coronavirus. For more information go to https://www.gov.uk/guidance/coronavirus-covid-19-mots-for-cars-vans-and-motorcycles-due-from-30-march-2020
Hybrid Technology
The New Mondeo Hybrid Estate has two sources of power: a conventional fuel engine and a battery-driven, electric motor. The system automatically switches between the powertrains, or uses a combination or both, to deliver a perfect blend of power and efficiency. And to make the whole system even more efficient, regenerative braking captures up to 90% of the energy normally lost through friction brakes, then recycles it to recharge the high-voltage battery.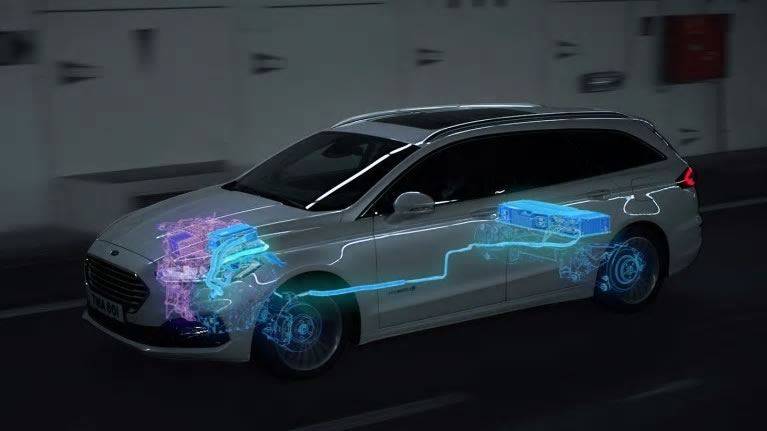 Enjoy the benefits of Hybrid Electric technology
As befits a car that pioneers technology, the Mondeo is available as a Hybrid Electric Vehicle (HEV). By combining the benefits of both electric and petrol power, the Mondeo Hybrid enables you to enjoy outstanding efficiency and refinement along with rewarding performance and driving range. Regenerative braking, an innovative SmartGauge with 'Brake Coach', plus other sophisticated systems, help further maximise this car's power and efficiency.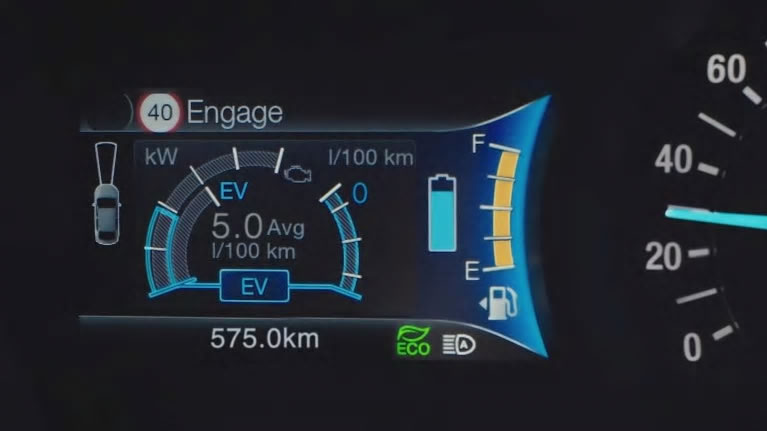 Drive smarter
The Ford SmartGauge with EcoGuide uses intelligent design and an intuitive interface to help you drive more efficiently. A high-resolution LCD screen on the dashboard displays real time driving information, including fuel and battery power levels. And an on-screen animation shows you when you're driving most efficiently to help you maximise your savings.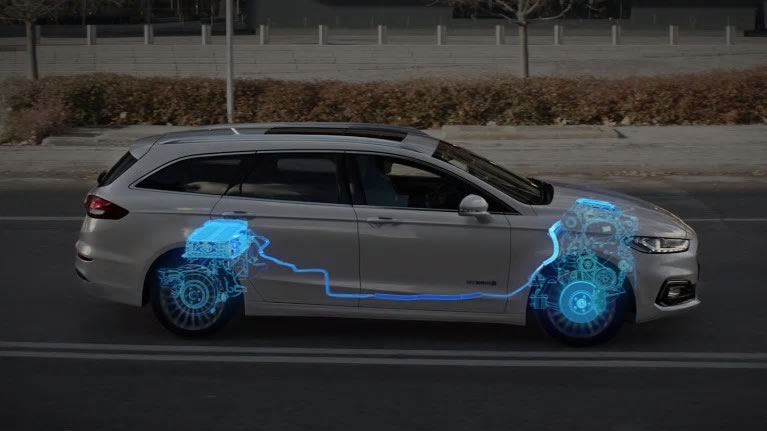 Charge on the move
Smart engineering in the new Mondeo Hybrid means there's no need to charge your car at the mains. Regenerative braking recaptures energy usually wasted when you apply the brakes, then uses it to charge the battery. Secondly, the petrol engine powers a generator that sends energy back to battery. This enables your Mondeo to switch to electric power when you need to maximise efficiency.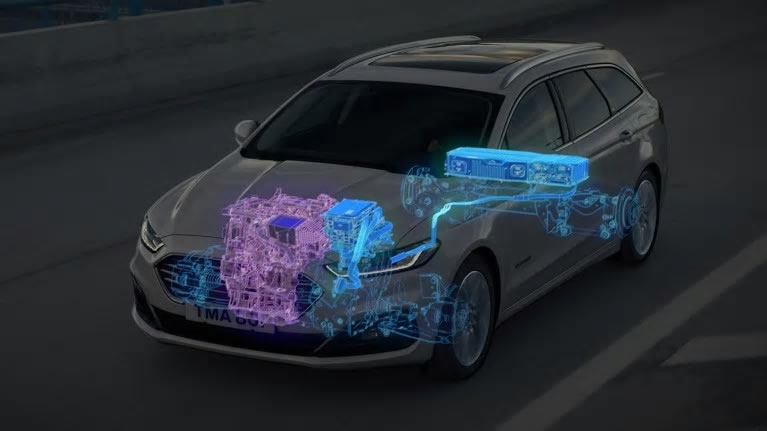 Designed to reduce emissions to save fuel and money
Intelligent design, smart technology and precision engineering maximise the benefits of a Hybrid Electric Vehicle (HEV). Hybrid technology knows when it's best to switch from petrol to electric power. The result is smooth, responsive performance, an exhilarating driving experience and combined fuel consumption of only 54.3mpg.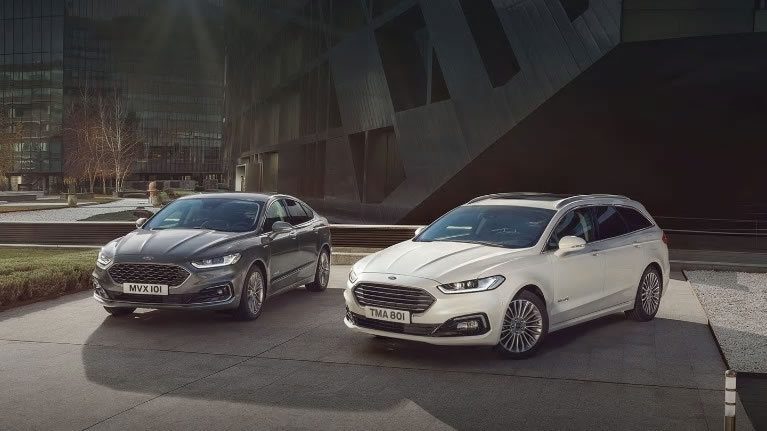 Stand out
The New Ford Mondeo Hybrid was designed to stand out wherever you go. Clean, sculpted lines make a powerful visual statement. And the chrome grille and striking 18" alloy wheels complement the design to create a contemporary look that matches its advanced, Hybrid engine.
To see the current prices of the range please view our New Car Price List.
Sidney Jackson & Son Limited - Registered Office: Wilmslow Road Garage, Wilmslow Road, Butley, Macclesfield, Cheshire SK10 4LG - Registered in England No. 00765655 -
Privacy Policy